The Flying Ukrainian
27.06.2014
AUTHOR: ANNA DAVYDOVA
The most titled Ukrainian dancer told Korrespondent what ballet has in common with football, and admitted that it had become more difficult for him to travel to the Russian Federation, where he currently works.
It is often said that ballet is hard labor. Indeed, beauty demands sacrifices: you should always stay on track. Even when after a serious injury you doubt, whether you can even confidently stand up, not to mention jumping and supports.
Denis Matvienko - former Art Director of the ballet troupe of the National Opera of Ukraine, and now a Premiere Dancer of Mariinsky Theatre in St. Petersburg, - for a whole year without knowing it, danced with a crack in his supporting leg. In April 2014 he underwent a surgery in Germany, after which the 35-year Matvienko, according to his own words, had to learn to walk all over again.
But today, his gait is as easy as before. And most importantly, Matvienko had enough time to recover before his project The Great Gatsby comes to the finish line. In this ballet, music to which is written by Konstantin Meladze, Denis is not only an inspirer and Art Director, but also the dancer of the leading part.
"Staging process in St. Petersburg will start from July - the dancer, who stopped by in Kiev for a few days, told Korrespondent, - Dwight Rhoden is already working on choreography with the members of his troupe in New York, so that he comes with some ready material."
Premieres are scheduled for autumn, one of them - on the stage of the National Palace of Arts Ukraine.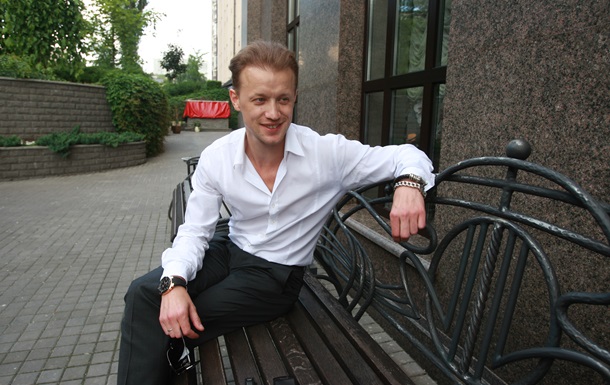 — The first auditions for The Great Gatsby were held in May. Have you chosen the artists yet?
— Yes, there are three sets of the soloists.
— In the first one you are Jay Gatsby and your wife Anastasia Matvienko - Daisy. Who is playing them in the other two sets?
— I'm not yet ready to name them yet. But all the dancers are great! It turned out to be a very international project: primarily it involves artists from Ukraine, as well as Russia and the United States. Incidentally, one of the dancers of the American troupe Complexions [founded by the legends of modern choreography – Dwight Rhoden and Desmond Richardson] will dance at the premiere.
- In the current political situation that is quite a risky choice of dancers…
- In fact, I had the idea of ​​creating a ballet from scratch as soon as I started to work in the National Opera [November 2011]. When in December 2013, we presented the project, everybody started saying, "Oh, that's after DiCaprio!". It was pointless to explain that everything took off a year and a half before the Baz Luhrmann film - who would have believed it. We chose this topic because its colours are so vivid and could be showcased by all – the composer and choreographer, and artist. It is also interesting for us – the artists: bright parties, drama, loneliness, love, dream. Such is the puzzle. It began to take shape under certain conditions, continued in others. Sometimes countries are friends, sometimes ... not quite. But I believe that that should not reflect on the theatre. Although in the light of recent events I see that there is still an impact.
— When you moved to St. Petersburg last year the situation was rather different. Do you feel any changes in the attitude towards you?
— No. It is not only me and my wife, who are Ukrainian at the Mariinsky Theatre: at least ten more Ukrainians work there as well. Of course, we discuss political issues, but primarily people are focused and busy with art. On everyday basis it hasn't changed much either. The only thing is that now when I enter Russia, at passport control I am asked more questions.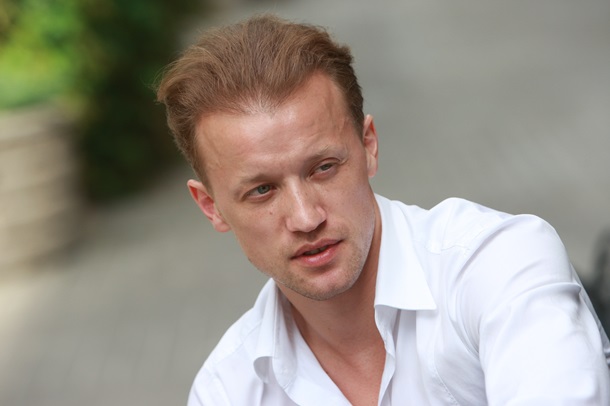 — You have a Ukrainian passport?
— Yes, of course. Naturally, Nastya and I have work permits. Sometimes they ask for it as well.
— The reason for your "labor migration" is a conflict with the management of the National Opera: they fired you from your position and transferred you to the soloists. You called what was happening in the theater a reflection of what is going on in the country.
— I formulated that differently: culture – is the face of the country.
— Okay, now you're looking at it from aside. Is that face changing?
- I believe that despite everything all of these events are a turning point for the better. The mentality is changing. People have changed their attitude to life and to each other. I was in Kiev when Maidan was just starting, and then came in March. Not much time had passed since those terrible events, but I noticed that Kiev became somewhat ... peaceful. It amazed me: people were driving correctly. I've never realized before how it feels to be a patriot. I knew the meaning of the word, I saw those who beat themselves in their chest and proclaim: "I am a patriot!". But right now I can absolutely seriously say: I am proud that I am Ukrainian. When I worked here in the theater, I had the impression as if I'm trapped in some dark room and trying to find an exit. And I am hitting my head against the wall all the time. That was our country for the last four-five years.
I am the kind of person, who needs to see an achievable goal. No matter how difficult the path to it can be, it can be walked, if the ultimate goal is clear. In the National Opera I saw no finish line. I am not willing to work uselessly. Then I felt that my work had no future perspective. Now, I have not noticed any significant changes yet. When the Ministry of Culture underwent changes, I wrote an open letter offering to help the new Minister to solve the issues regarding ballet. I wrote about my vision of theater reform, but this appeal fell on deaf ears. Therefore, at the moment I left trying to affect the culture on the scale of the country and focused on our project, "The Great Gatsby." Perhaps the time has not come yet, when my experience and willingness to help will be in demand.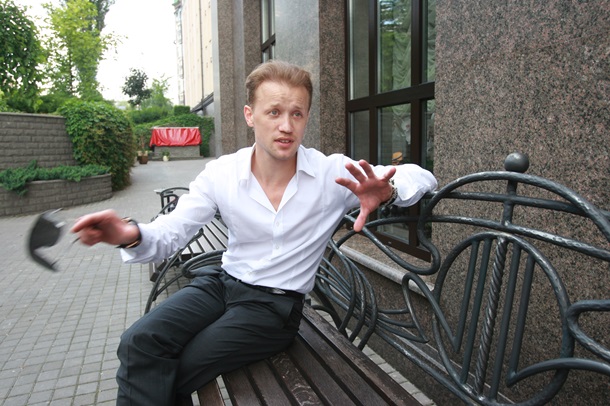 — You mentioned lack of prospects. But don't you feel similarly in Russia right now in the light of the "crackdown"?
— What do they usually say in these cases - no comment? [Smiles.] Seriously, let me ask you this: do I seem like a person who does not feel something?
— You don't seem that way. Alright, if you do not fancy discussing politics let's talk about the ballet: you were the first one to introduce contemporary choreography on the main classical stage in Ukraine...
— Yes, in 2012, mine and my sister Alyona's production center Sofit brought to Ukraine a performance named Quatro by [a renowned Slovenian director] Edward Kluge. This ballet is about 20 minutes long: four people, a piano, a cello, cutting-edge choreography and no storyline. We were afraid that the audience might not accept the performance. And played it safe: the first act was classic and the second act was Quatro. We thought people would say, "What was that?". But it was a triumph when the audience stood up! It was at that moment that I realized how wrong we were to be worried. Yes, our ballet is slacking on the modern trends, but the people are not. And I realized one more thing: the audience is hungry for a quality product. Yes, the National Opera has classical masterpieces that are shown every year, but the old costumes and decorations bring it down to nothing.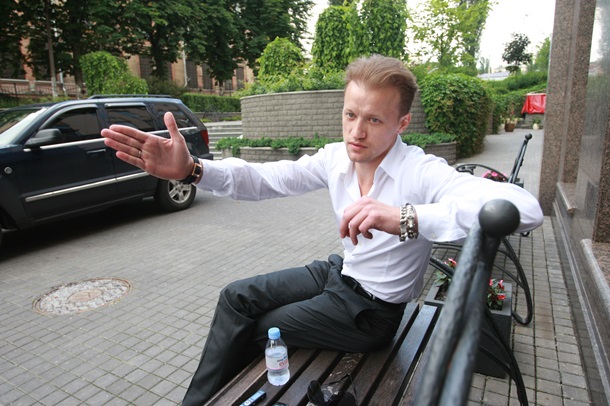 — A spectacular show takes money.
— You know, our La Bayadere [In 2013 the world famous choreographer Natalia Makarova at the invitation of Matvienko, created a new version of the performance] cost less than $200 thousand including everything - costumes (and they had 300), salaries, etc. In St. Petersburg such a performance would have cost at least $1 million.
— Theatre as a business company?
— Of course! Their product is a show. A star rises and they promote it to the maximum. So it should be. It is a matter of prestige. In recent years, a notion of transfer was introduced to the ballet, like in football. It was this way with Nastya, and me when in 2007 we were invited to Mihailovsky Theater. [Director General Vladimir] Kehman took a theater, which had been abandoned. As a businessman, he understood that he needed stars. By paying us well, he will gains a lot more in a long run. And now Mihailovsky is booming. But in the Kiev Theater nothing has changed. It is understandable that people will always go there, but...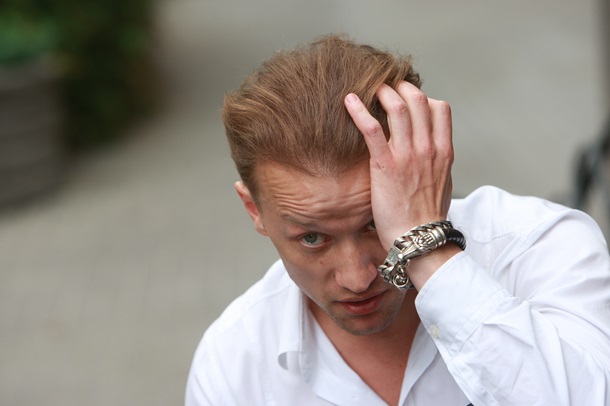 — Enough with the heavy. Last year you become a father. How has your life changed since Lisa's been born?
— Now I don't leave for longer than a week - I want to be next to my daughter.
— You are from a family of dancers. Did genes help?
— It doesn't mean anything. Take Vadim Pisarev - he comes from a miner's family, and what an artistic dancer he is! Perhaps because of heredity I'm more musical, but that's all. Often artists' children are pushed into school: "Come on, work! I am a genius, and so you'll be." But we must understand: you are deciding the fate of a person, gambling it. Watching Lisa I see she is beautiful. Nastya and me have good proportions for ballet and she inherited them. I notice that Lisa's foot sole is fitting, and she is flexible, musical, artistic. But it is not set in stone that she will become a talented ballerina. She may lack desire, love.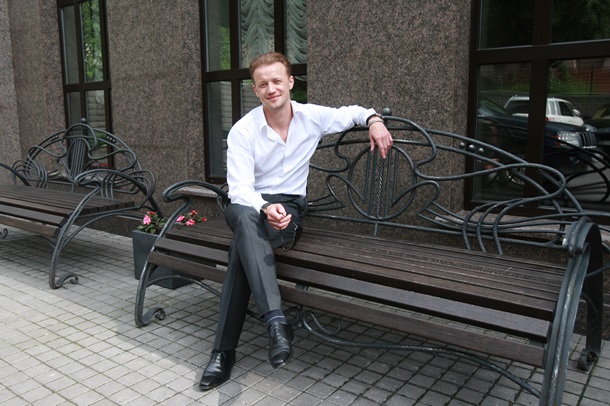 — So would you have the courage to make this bet?
— I don't know ... Besides, it is such hard work - especially for women. I can see it with my wife - sometimes she is so exhausted she cannot stand up. While on the other hand, we, artists have our own particular happiness that people working in office never have. We look at things very differently. When you stand on the stage of La Scala or the Paris Opera, and you applauded by a few thousand people, you get an incredible adrenaline rush. After that you just cannot sleep all night. But everything comes at a price.